Sport activities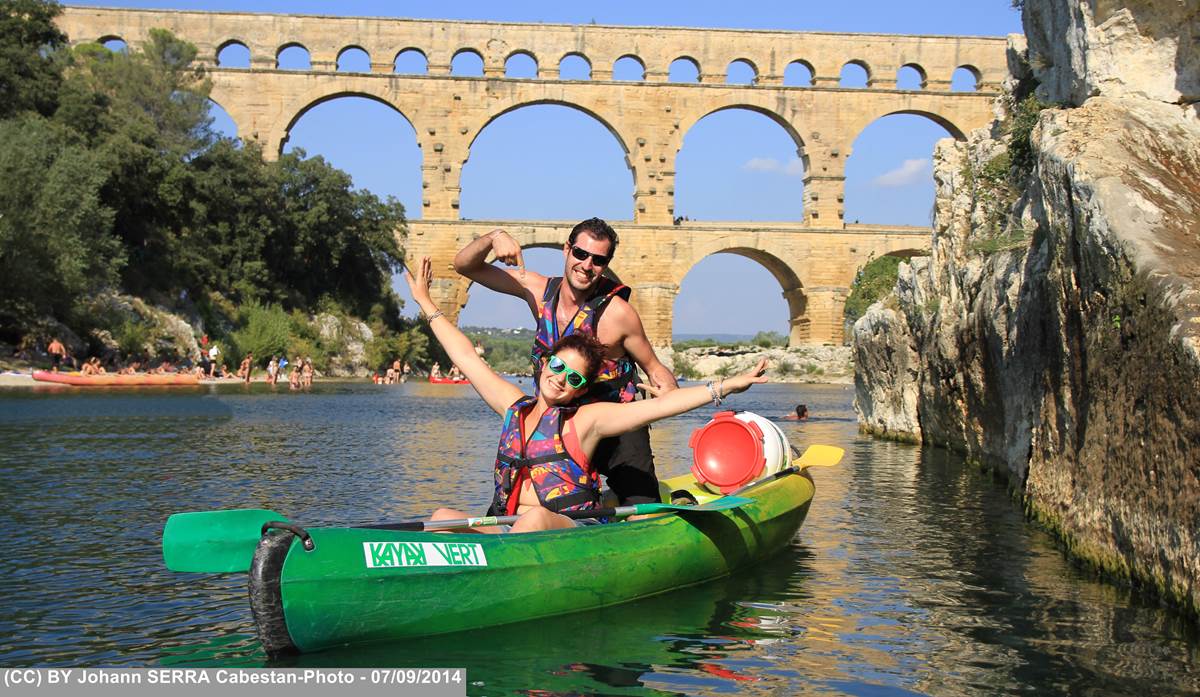 to 13.7 Km in our area
Kayak Vert Pont du Gard
Gorges du Gardon by canoe or kayak are the opportunity to spend a pleasant day with family or friends. On the program: canoeing, swimming, picnic at the edge of the water, discovering the Pont du Gard and the wild gorges of the roach. GREEN KAYAK Pont du Gard is the oldest canoeing base in the region. It is with the greatest pleasure and professionalism that we will share with you our experience as well as our knowledge of both our activity and our region. Flexible structure, GREEN KAYAK Pont du Gard is suitable to receive both individuals and groups. We have more than 350 boats (canoes 2,3 or 4 seats and single kayaks) of last generation, renewed and maintained regularly. Our small equipment (vests, containers, neoprene suits ...) is disinfected after each use in order to guarantee impeccable hygiene. We have buses (9 to 55 places) that allow us to perform regular rotations to ensure your support. GREEN KAYAK Pont du Gard is: a welcome we want warm a high-end material a grandiose setting A team at your service So .... ... Live all your emotions and sensations with us!
A dynamic and friendly team for an unforgettable moment in canoeing at Pont du Gard.
Cultural heritage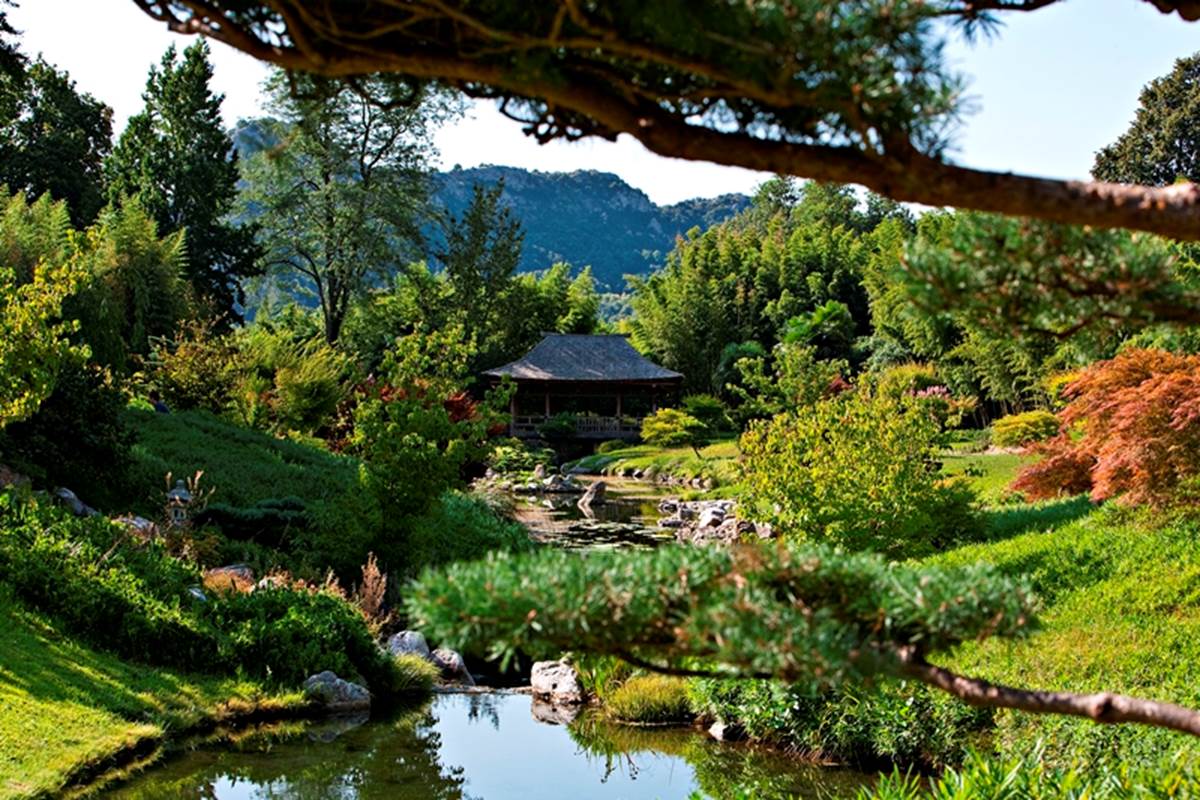 to 28.5 Km in our area
Prafrance Bamboo Forest
Unique in Europe and listed as one of France's most beautiful gardens, the Bambouseraie is a monumental natural experience, sure to open both the eyes and hearts of spellbound visitors. A leisurely stroll, time to contemplate, dream, wander, play and revel in the joy of discovery...here there is something for everyone, in an environment of plenitude and enchantment, where all sense of time is forgotten amongst over 1000 varieties of bamboo, rare flowers and remarkable plants.
The Bambouseraie is an enchanting place, where it is good to walk in the shade and the freshness of the vegetation.
Sport activities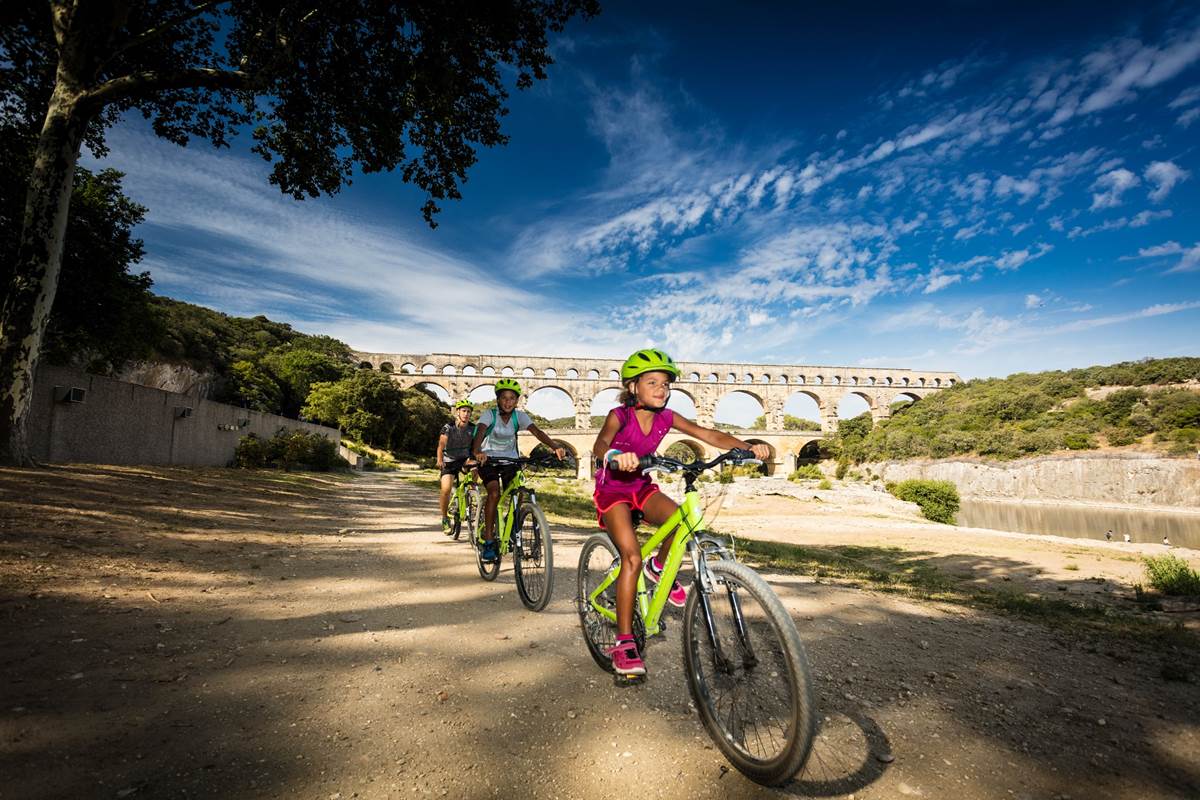 to 20.1 Km in our area
Natu'Rando
Natu'Rando vous propose de découvrir le Gard d'une façon originale. En canoë, passez sous le Pont du Gard et profitez de l'instant ensemble. En vélo, des sentiers méconnus, des surprises enfouies dans la garrigue et des villages insoupçonnés, tout est accessible facilement et pour les moins sportifs, pas d'excuse, nous avons des Vélos électriques !
Professionals at your disposal for your canoe and mountain bike rides. We recommend them to you!
Natural heritage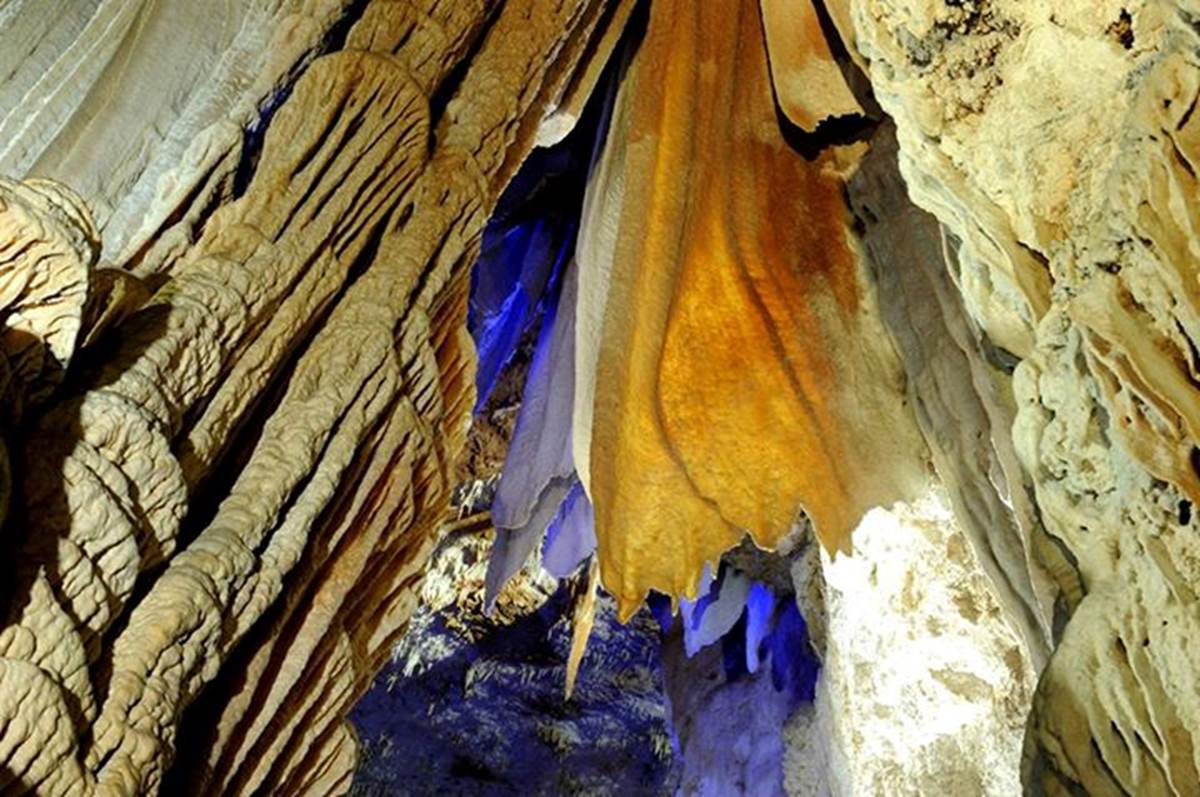 to 27.7 Km in our area
Grotte de la Salamandre
A magical cave to discover without hesitation. In addition to the visit, we organize all kinds of entertainment throughout the seasons.
Commercial service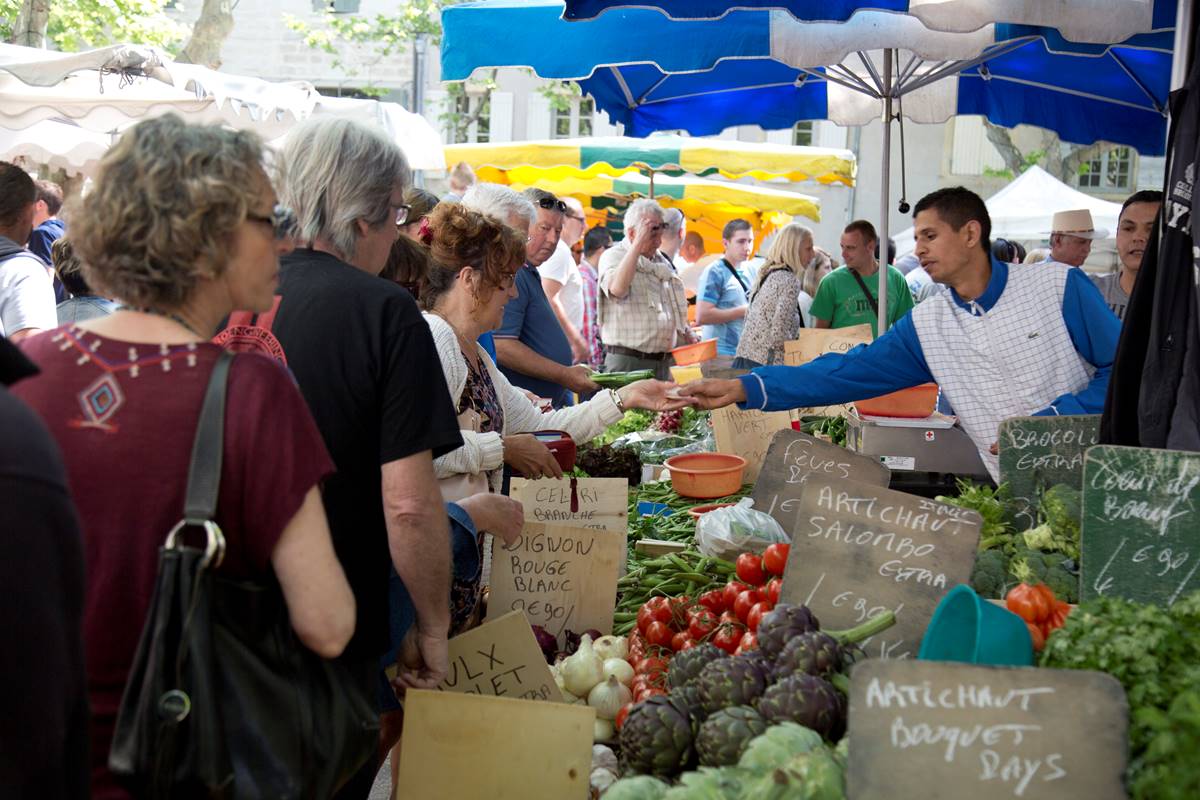 to 7.4 Km in our area
Le marché d'Uzès
C'est autour de la bien nommée place aux herbes, au centre-ville d'Uzès , que se déploie le marché, deux jours par semaine. Le mercredi matin, place aux producteurs locaux qui se regroupent pour vendre légumes, fruits, viandes et autres spécialités locales. Le samedi, le marché s'étend dans les rues environnantes. Vendeurs de vêtements, de vanneries, d'artisanat local et autres viennent étoffer l'offre commerçante.
Do not miss the large Saturday morning market or the Wednesday morning farmers' market. Go early to enjoy a little bit of peace, or later in the morning, if you like a lively atmosphere.
Tourist itineraries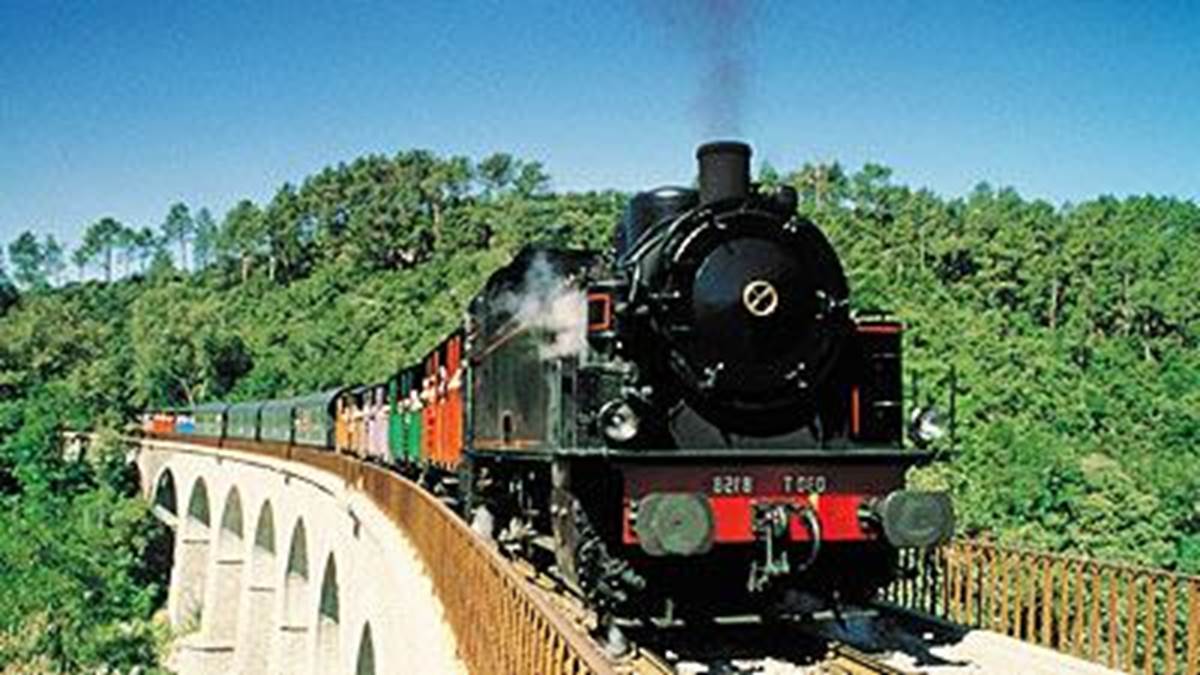 to 27.6 Km in our area
Petit train des Cévennes
C'est en 1881 que la compagnie des chemins de fer Paris - Lyon - Méditerranée (P.L.M.) ouvrait cette portion de voie ferrée reliant Alès à Anduze. L'événement de la saison est le retour de la 140 C 27. Après 3 ans de travaux elle retrouve enfin ces paysages cévenols. C'est l'une des plus grandes locomotives à vapeur françaises, qui circulera souvent entre Anduze et Saint-Jean-du-Gard.
A very pleasant route to fully enjoy the beautiful landscapes of the Cévennes. From Anduze to St Jean du Gard, passing by the Bambouseraie.
Cultural heritage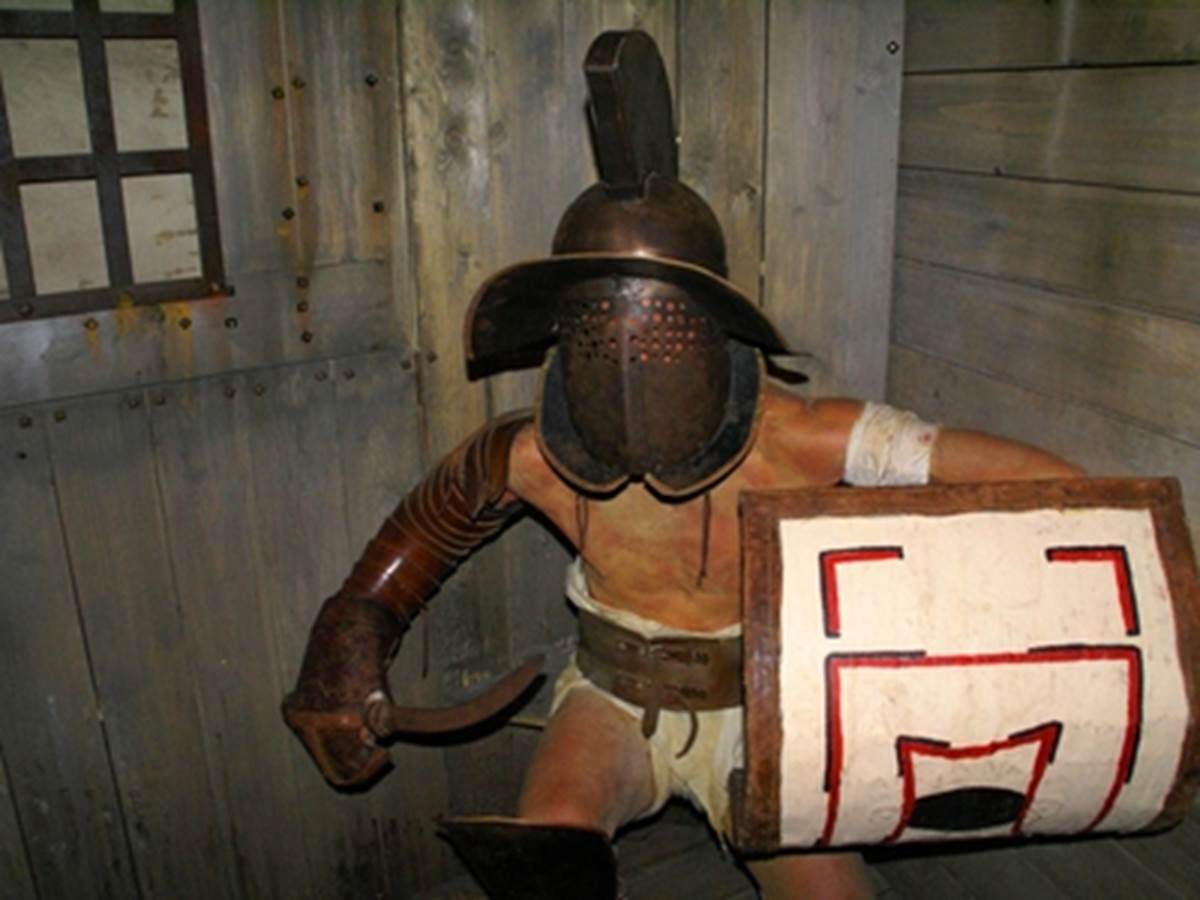 to 19.6 Km in our area
NÎMES ARENA
L'amphithéâtre, daté du Ier siècle, accueille aujourd'hui une vingtaine de corridas ou de courses camarguaises par an, mais également des concerts et spectacles. Le monument connaît une agitation particulière au moment des ferias, à la Pentecôte et à l'automne, lors des vendanges.
Unmissable, the arenas of Nîmes. Extend your visit to the Roman city with the Romanity Museum, the Maison Carrée, the Tour Magne, the Jardins de la Fontaine ...
Sport activities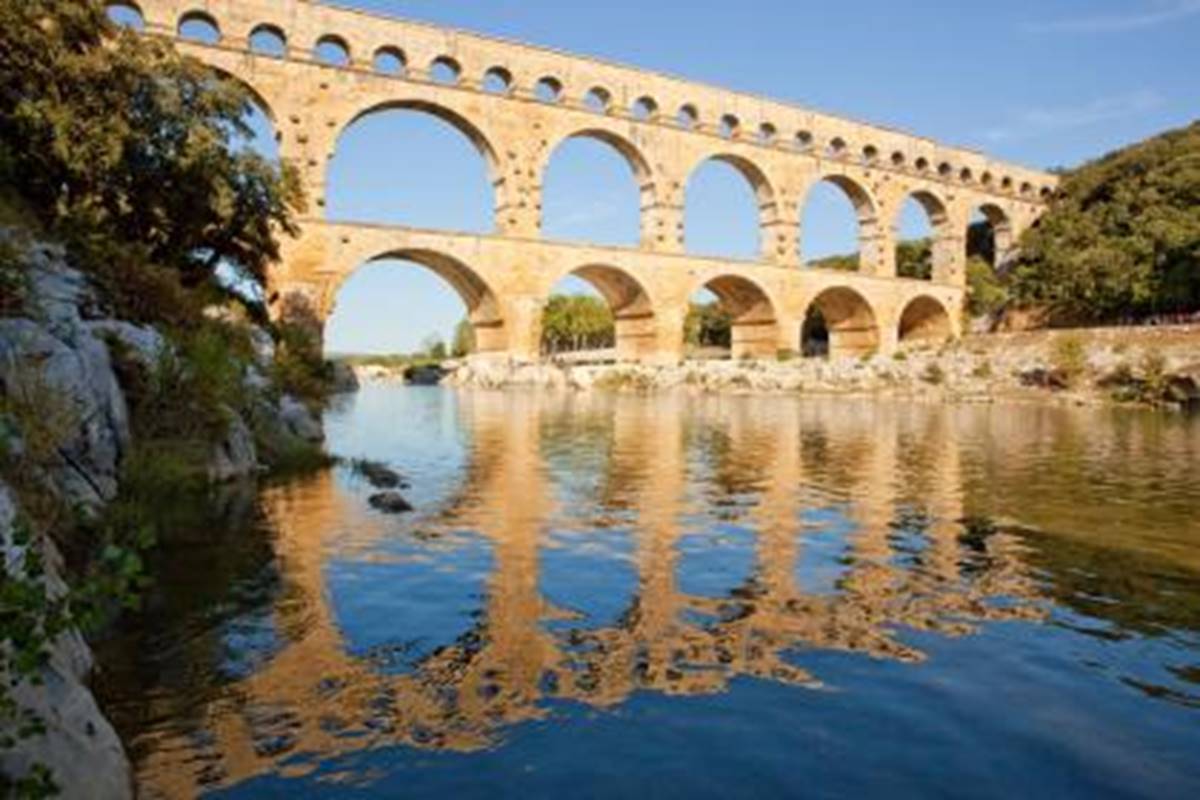 to 18 Km in our area
Randonnées autour du Pont du Gard
De nombreux parcours de randonnées existent autour du pont du Gard . De difficultés variées, accessibles à pied ou en vtt, ils représentent une façon sportive de découvrir l'environnement naturel de ce vestige remarquable de l'époque romaine. Infos pratiques : ces randonnées sont gratuites, plus de renseignements sur le site de l'office du tourisme du Pont du Gard.
The Pont du Gard offers you a multitude of hiking trails. It's enchanting in the early morning, or at sunset!
Natural heritage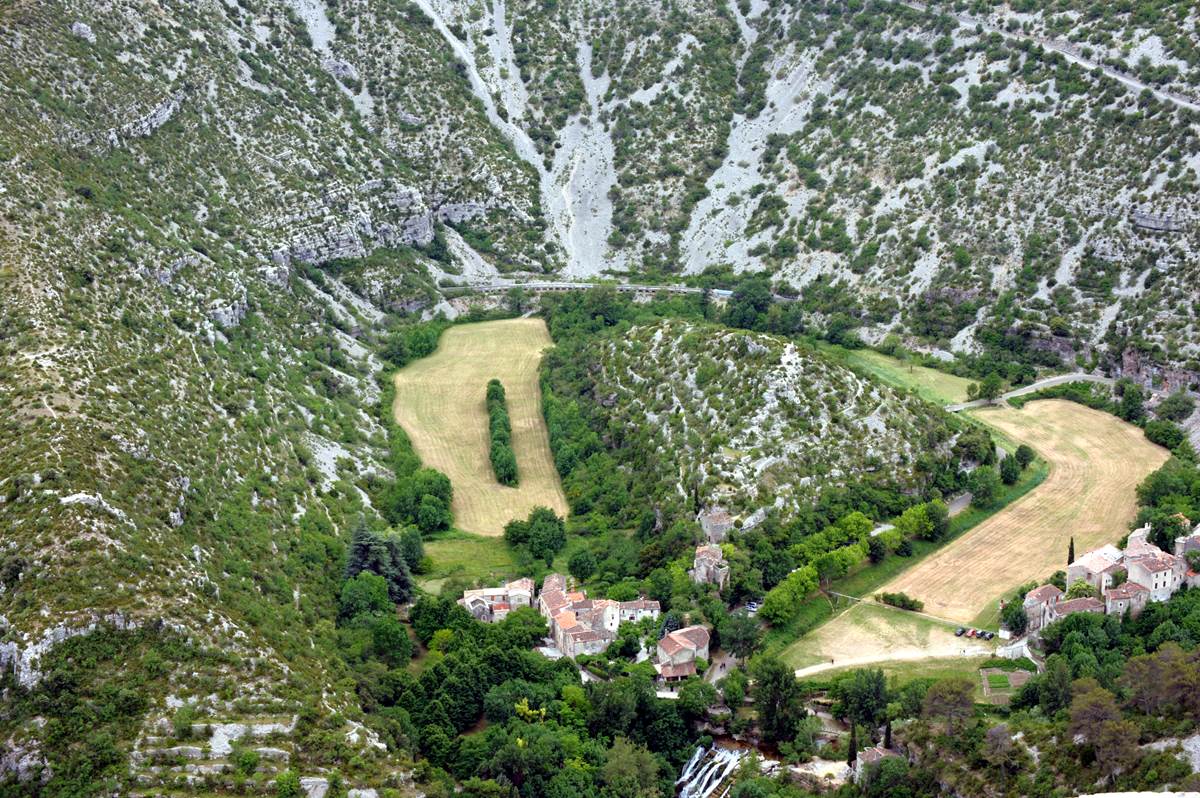 to 66 Km in our area
Cirque de Navacelles, Grand Site de France
The cirque of Navacelles is an exceptional natural heritage. Giant funnel dug by the river Vis in the mesa of Blandas. The location of the village collected 300 meters and its pit, abandoned meander, help make this extraordinary site. Since July 2013, the viewpoints of the Oaks, the Sinkhole and Cascade, on the Causse de Blandas, offer visitors a grand supervision upon the geomorphology of Navacelles and establish a respectful dialogue between Man and Earth. A building includes a restaurant, a shop-local, bar, info point with a space scénovision loop projecting a 10-minute film chronicling the natural heritage of the mesa. Two car parks. Site accessible to four forms of disability. A network of hiking trails urges visitors to discover step by step sculptural landscapes: the gorges of the Vis, the geological wonder of Navacelles, the dry stone walls ...
Site classified Grand Site de France, which is worth the detour.
Cultural heritage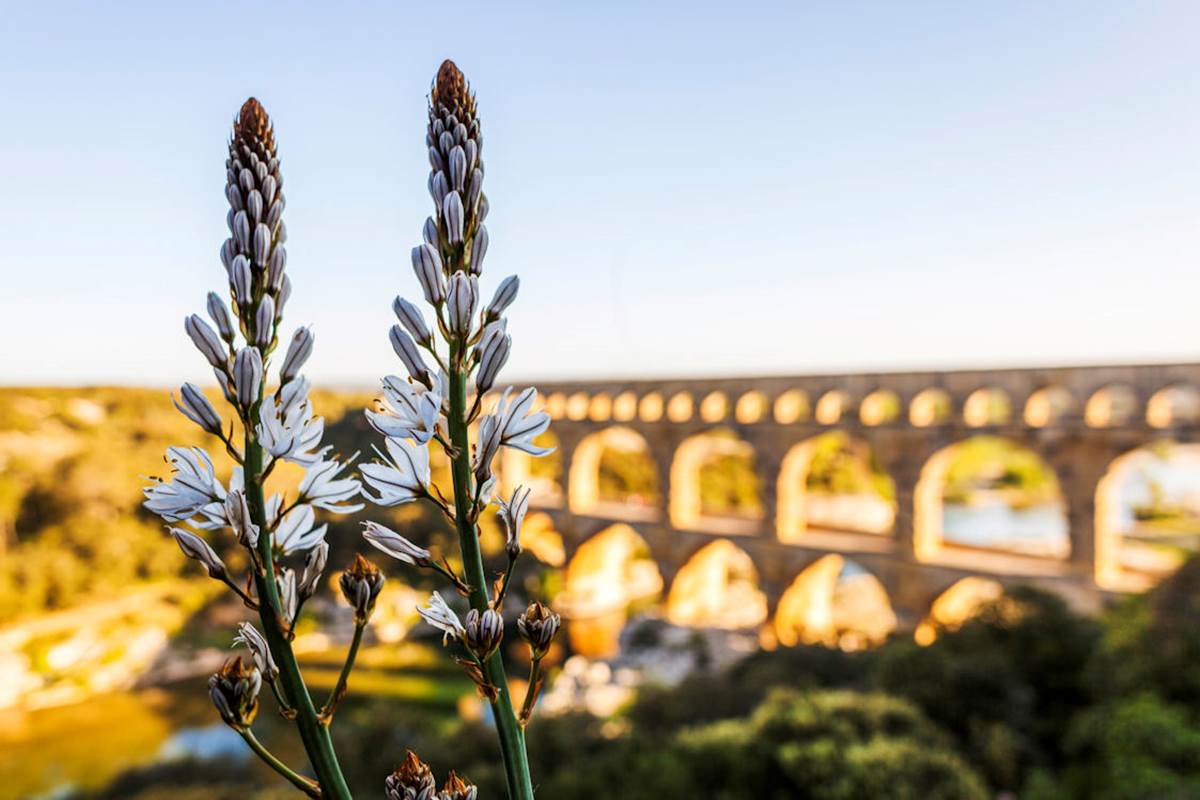 to 18 Km in our area
Pont du Gard
The Pont du Gard is one of the wonders of Antiquity, and is listed as a UNESCO World Heritage site. It is 15 minutes away from Uzès. The Pont du Gard is the most impressive section of the Roman aqueduct that carried water for 50 kilometres all the way from Uzès to Nîmes. The Pont du Gard is the most prestigious remains of the aqueduct built by the Romans around 2,000 years ago. Its size, its condition, and its magnificent arches make this the highest ancient bridge in the world. This architectural gem of UNESCO World Heritage stands in an unspoilt natural setting covering 165 hectares. In the heart of the Avignon-Marseille-Montpellier triangle, the Pont du Gard is one of the wonders of Antiquity. It is the most spectacular section of a 50 km aqueduct that once carried water from Uzès to Nîmes. For a better understanding of its history, you can complete your visit with a guided tour at one of the educational sites (museum, children's museum, cinema, Mémoires de Garrigue trail, etc.). Accessibility for handicapped persons: The pathway, the buildings and the activities are totally handicap-accessible. For comfort, wheelchairs are available at the entrance to the site.
Listed as a UNESCO World Heritage Site, the Pont du Gard is a must for spending a great day: visiting the aquaduct, the museum, swimming and hiking ...
Natural heritage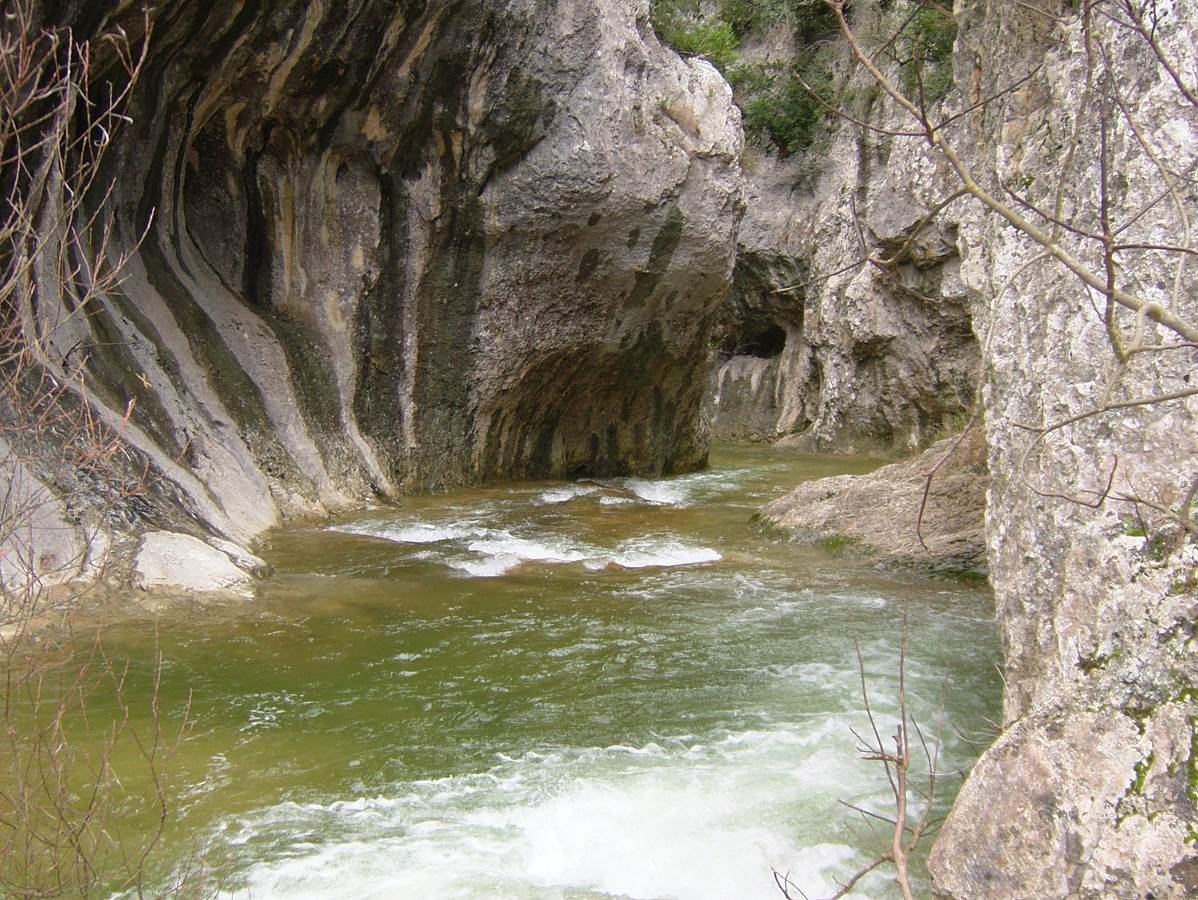 to 14.4 Km in our area
Les Concluses de Lussan
Very nice walk in a preserved environment, near Lussan, one of the most beautiful village in France.
Cultural heritage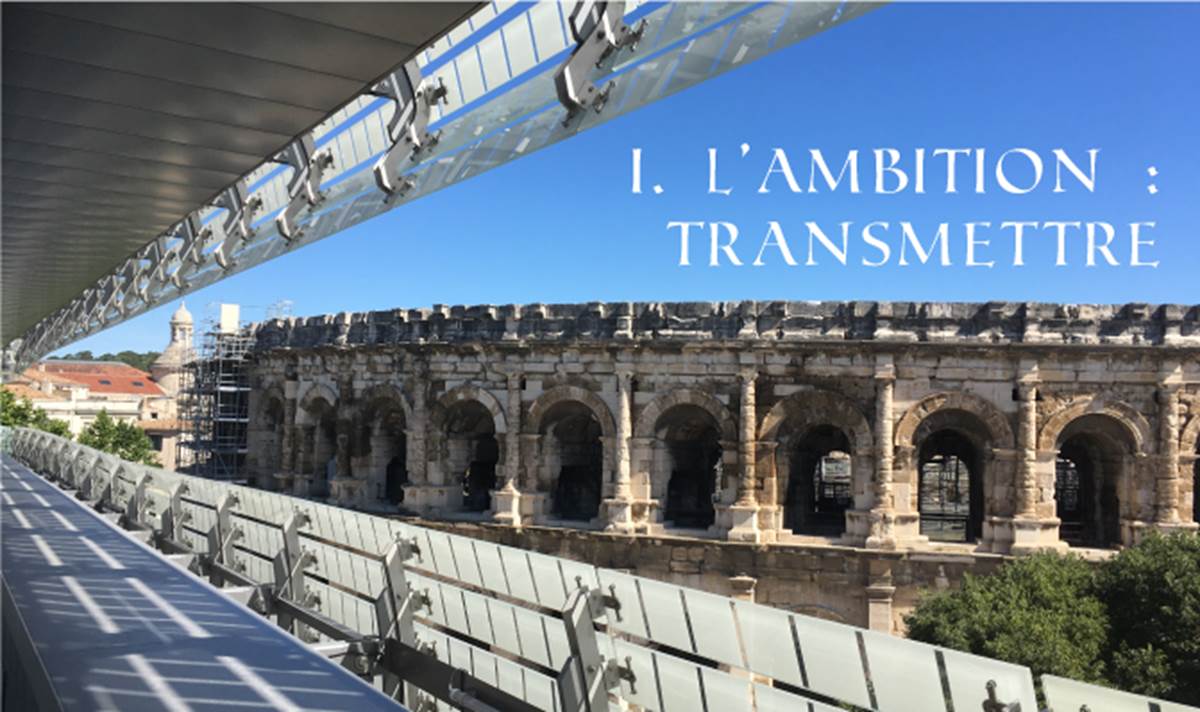 to 19.6 Km in our area
Le Musée de la Romanité
A very beautiful museum, a real success. You can spend hours there!
Restaurant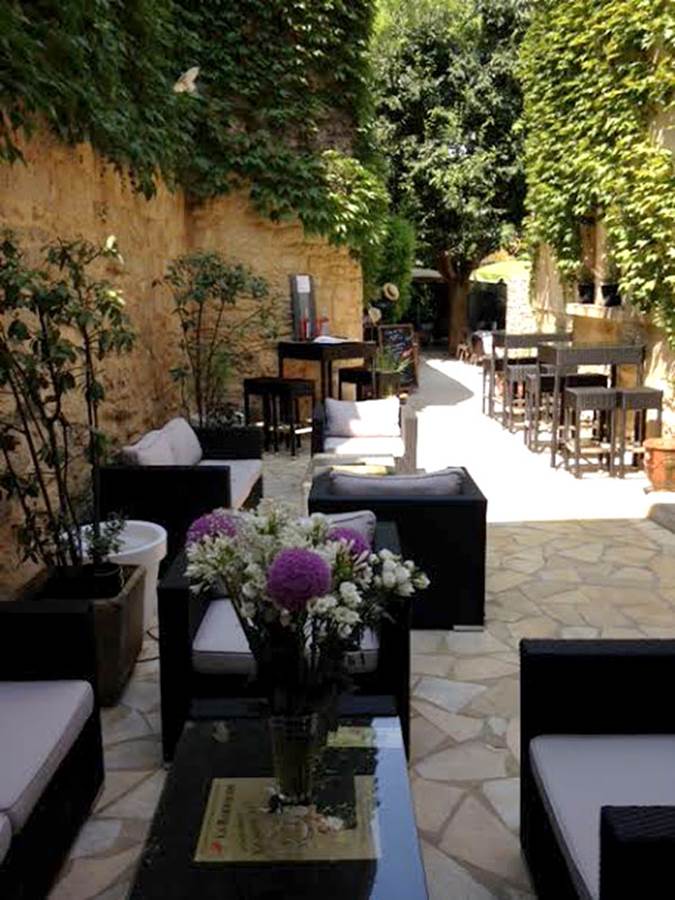 to 7.5 Km in our area
Restaurant Midi à l'Ombre
 Un « oasis de verdure et de sérénité » au cœur d'Uzès, situé à côté du cinéma d'Uzès Le Capitole, le restaurant Midi à l'Ombre vous accueille pour déjeuner ou dîner au cœur de son magnifique jardin. Arboré d'essences régionales et ombragé par un somptueux micocoulier, vous apprécierez son calme et son charme en toute discrétion. La terrasse lounge de Midi à l'Ombre est idéale pour prendre un apéritif ou un café confortablement installés.Le cadre intérieur du restaurant Midi à l'Ombre entièrement rénové, associe les éléments d'architecture conservés (XVIe siècle) et une délicate déco contemporaine qui vous offre chaleur et bien être.Côté cuisine, Midi à l'Ombre vous propose une cuisine française traditionnelle revisitée aux accents du Sud et toute en déclinaison de saveurs.Nous travaillons avec des produits frais soigneusement sélectionnés au fil des saisons auprès de producteurs locaux (locavore) et un goût affirmé pour les poissons entiers. Attentifs aux accords mets/vins, nous vous proposons une carte soigneusement étudiée de vins régionaux et nationaux.Midi à l'Ombre c'est une équipe attentionnée, discrète mais efficace pour faire de votre visite un moment privilégié.Nous avons également la capacité et l'expérience pour l'accueil des groupes (événements, séminaires, autocaristes...) ou privatisation sur demande (75 personnes).N'hésitez pas à nous contacter pour un devis sur mesure.Du 1er avril au 31 octobre, ouvert tous les jours.Du 1er novembre au 31 mars, fermé le dimanche soir et le lundi.
A very nice setting and good food, all complemented by a warm welcome!
Restaurant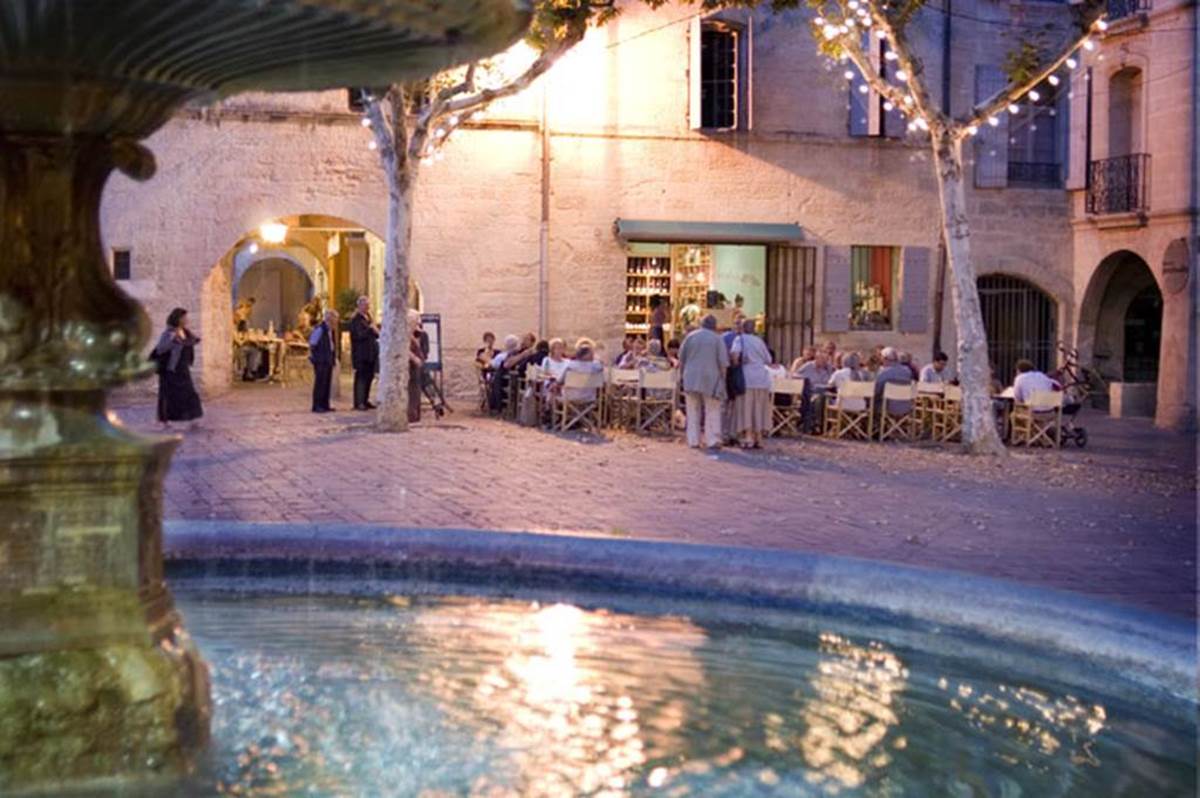 to 7.4 Km in our area
Les Terroirs
Discover the Terroirs restaurant and its superb outdoor terrace, located at the Place aux Herbes in Uzès. Enjoy a cup of coffee or a glass of wine and some tapas (while drinking responsibly of course) or savour the southern flavours of the house cuisine. All our products are made from local produce and can be purchased in our boutique.
Fresh products, the beautiful setting of Place aux Herbes, everything for a relaxed and delicious lunch or dinner.
Restaurant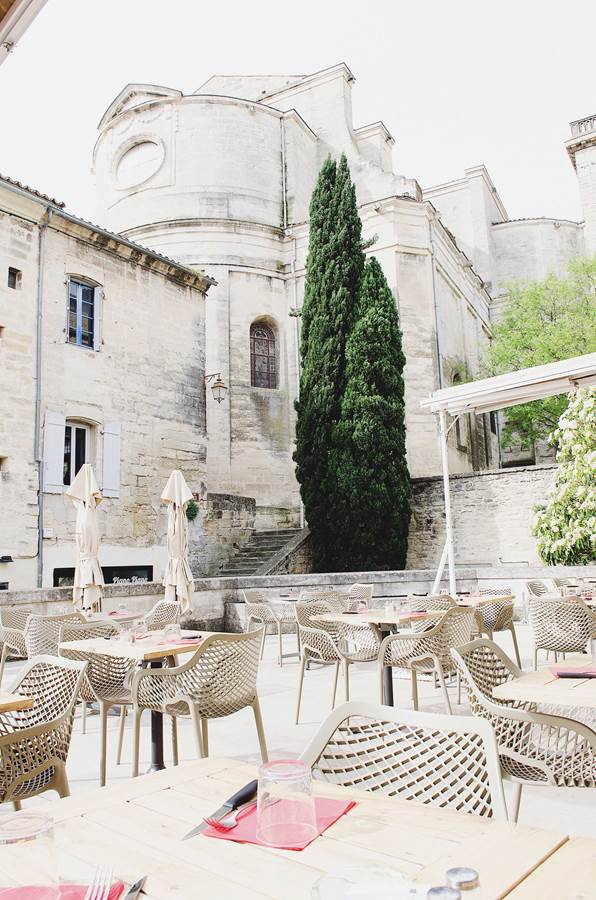 to 7.5 Km in our area
Le Zanelli
The Zanelli, an emblematic Italian restaurant for more than 20 years. The whole team awaits you at the heart of the historic centre of the ducal city where, from the vast sunny terrace, you'll enjoy stunning views of the dome of Saint-Etienne church and the architecture of Uzès. The ideal spot for unwinding and savouring the Dolce Vita.
Successful Italian cuisine, very good pizzas. A popular address: remember to book!
Commercial service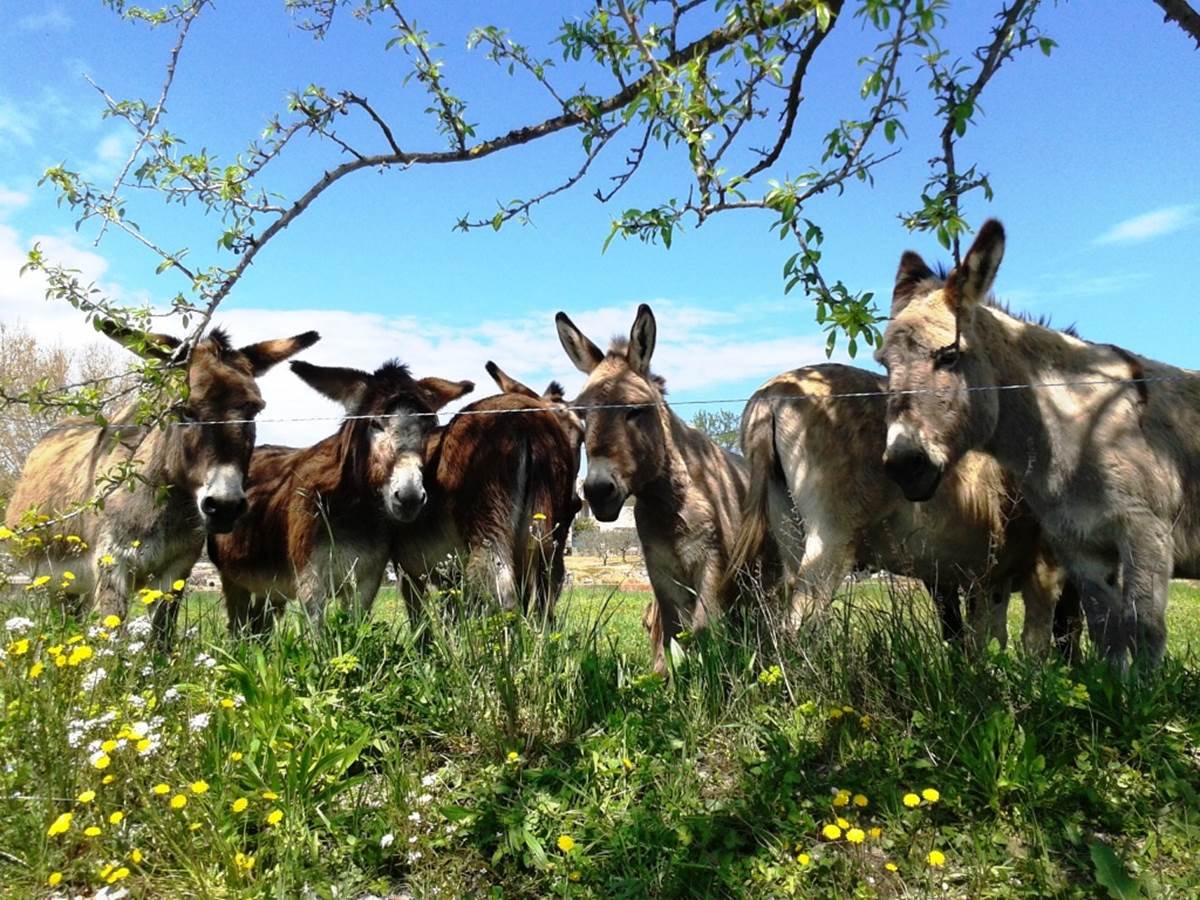 to 0.6 Km in our area
Aubussane
Between vineyards, olive groves and dry-stone huts, enjoy the wealth of Mother Nature on a one-hour or half-day donkey ride. Olive oil producer and on-site boutique, 8 km from Uzès.
Close to the Mas des Sages, Aubuss'ane offers nice rides with donkeys in a preserved environment. Kids love it!
Cultural activity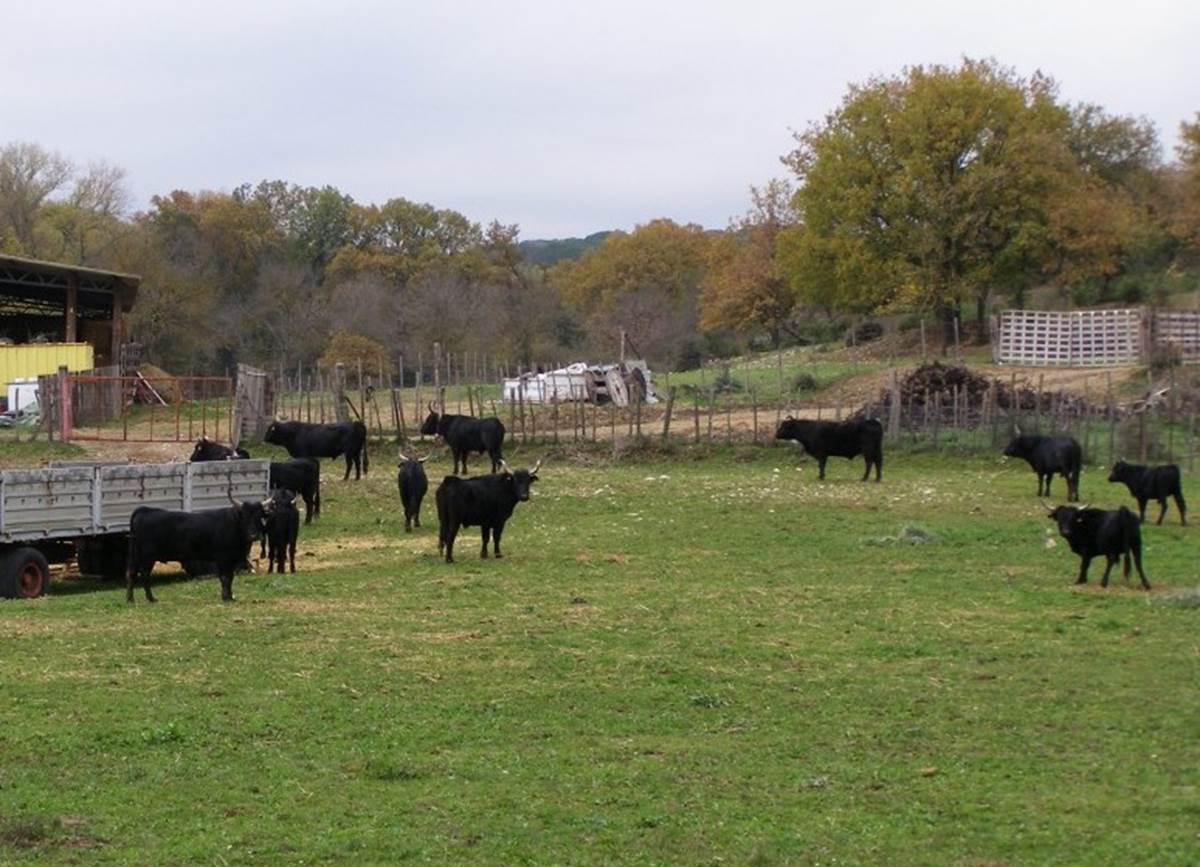 to 6 Km in our area
Manade Lou Simbeu
Organisation de journée ferrade. Présentation des gardians, tri. Promenade en remorque tractée.Animation musicale : sono avec DJ.
Great spot and a very friendly team. Everything to discover local traditions and have a good time.
Sport activities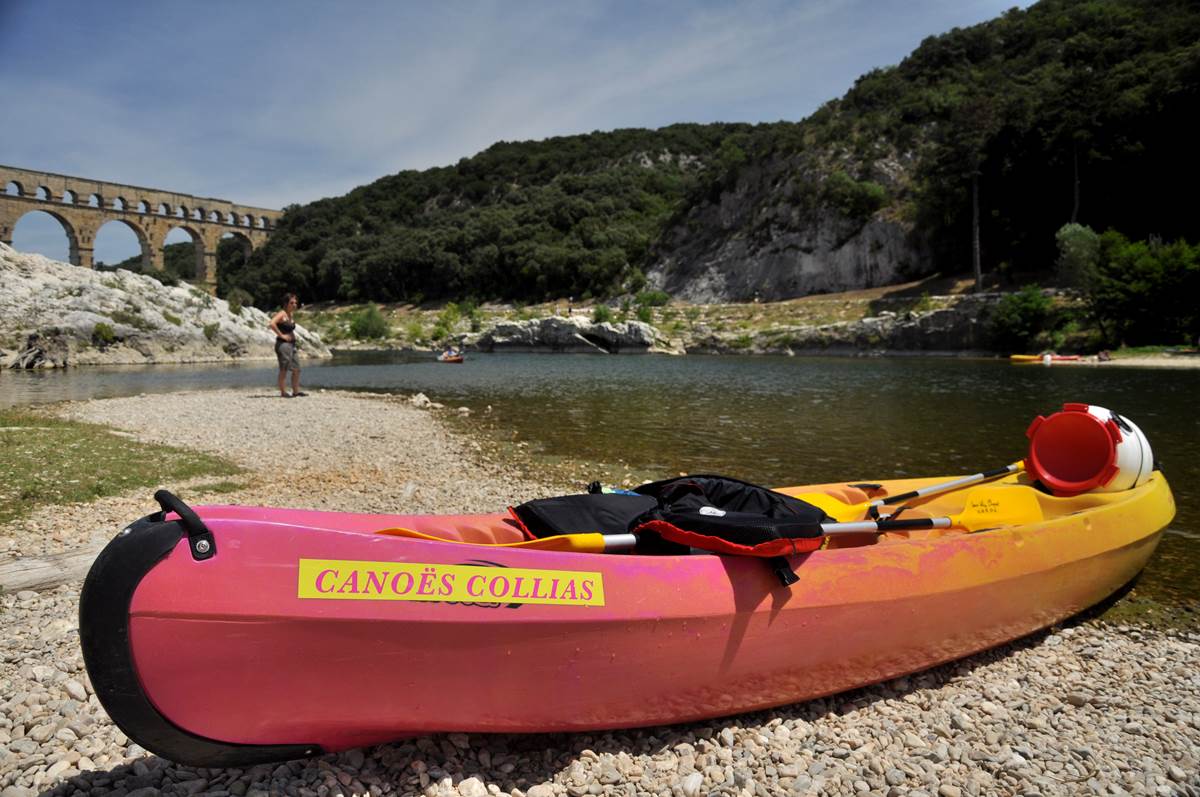 to 14 Km in our area
Canoë Collias
CANOË COLLIAS, 25 ANS D'EXPÉRIENCE À VOTRE SERVICE, AFIN DE DÉCOUVRIR LES PLAISIRS DU CANOË, SUR DES PARCOURS ADAPTÉS À VOTRE RYTHME.Nous vous proposons 6 parcours, de 8 à 31 kms, tout au long de la réserve naturelle des Gorges du Gardon. Ce sont des descentes variées, avec des canoës ou kayaks, de 1 à 4 places, afin de découvrir de la manière la plus agréable possible le grand site des Gorges du Gardon, réserve biosphère. Que ce soit en famille ou entre amis, vous trouverez toujours une formule adaptée à vos envies.LOCATION DE CANOËS-KAYAKS BASÉE À COLLIAS DANS LE GARD ENTRE UZÈS ET PONT DU GARD, PROCHE DE NÎMES ET D'AVIGNON.Restauration rapide à emporter et snack. Espace détente, aire de pique-nique et parking privé.Ouverture: de mi-mars à fin octobre, tous les jours (y compris jours fériés) de 8h30 à 20h.
A professional and available team for unforgettable canoe trips near the Pont du Gard.
Sport activities
to 14.8 Km in our area
Safari 4X4 Land Aventure
Ce safari en 4X4 est un savant mélange entre balades en pleine nature, panoramas, découvertes du patrimoine, dégustations, franchissements et sensations. Découvrez la région hors des sentiers battus. Une inoubliable aventure touristique. Cette activité unique en son genre dans notre secteur vous permettra de découvrir autrement la région.Au départ de Monteils votre parcours sera ponctué d'arrêts découvertes (monuments historiques, fabrication d'huile d'olive, cave à vin particulière, fabrication d'huiles essentielles, animaux etc...) Lors du safari découverte sont utilisés majoritairement un parcours off road avec à certains moments quelques passages techniques où seul un 4X4 équipé peut passer (sensations garanties). Un savant mélange entre convivialité, détente, découverte, aventure et émerveillement. Attention places limitées à 6 personnes par aventure... !  Vous avez le choix entre un départ le matin, ou un l'après-midi pensez à réserver ! Toute l'année 7/7 de 8h30 à 19h30 Suivez Land Aventure sur Facebook : https://www.facebook.com/land.aventure Land Aventure propose également des stages. Plus d'informations en cliquant ici
Tourist safari to do without hesitation. We can make reservations for you!
Sport activities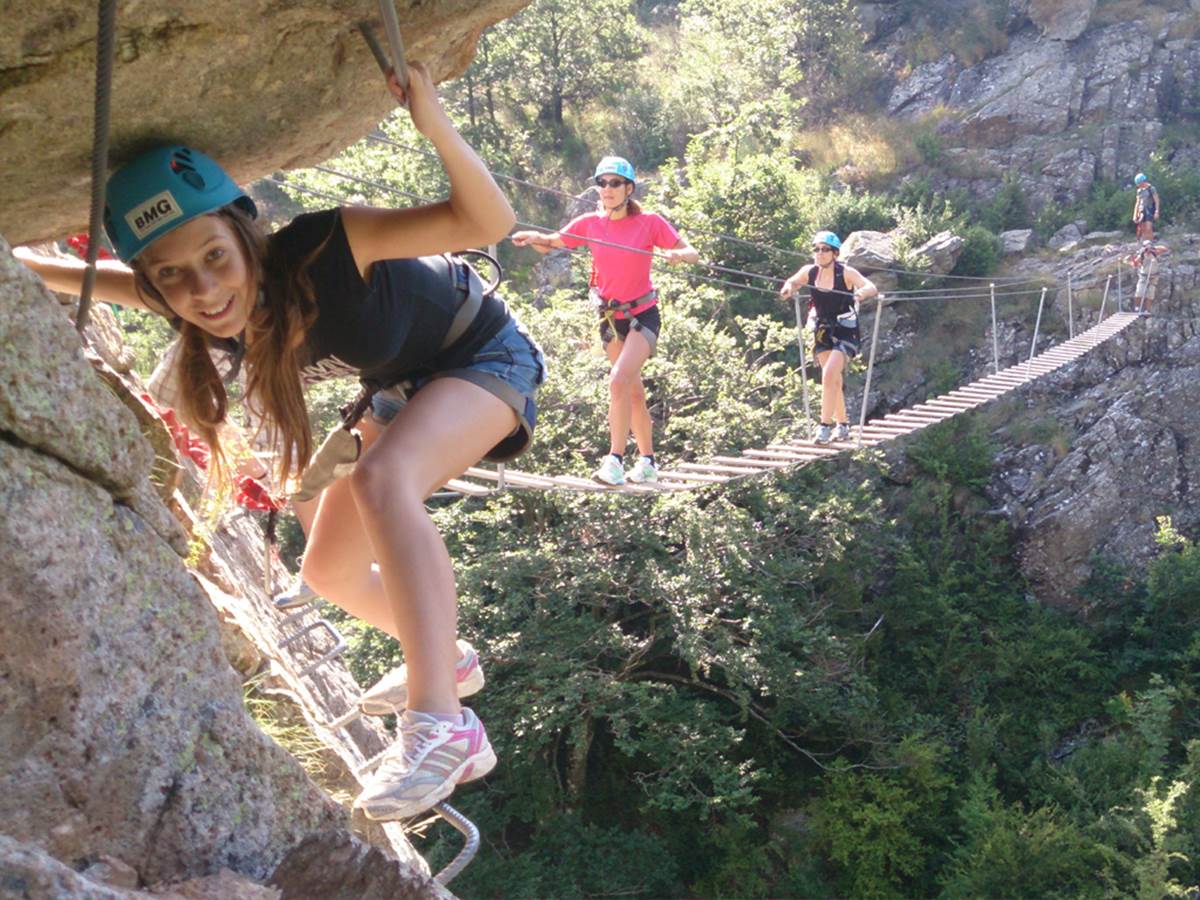 to 13.7 Km in our area
Bureau des Moniteurs du Gard
Des moniteurs diplômés d'Etat vous emmènent à la découverte du Gard pleine nature avec des offres familiales: - location de canoë - kayak au Pont du Gard (à partir de 6 ans)  - via ferrata et canyoning à partir de 8 ans  - escalade et spéléologie à partir de 5 ans Mais aussi des grandes courses en spéléologie, des grandes voies en escalade et des canyon sportifs. Un service de location de matériel de via ferrata, VTT, stand up paddle et canoë kayak. OUVERT DU 01/04 AU 31/10/2020
Passionate athletes, tailor-made activities, professional support. All the ingredients are there to spend unforgettable outdoor moments.